First edition of the Roberto Rocca After School Program for secondary schools
Ternium and the Roberto Rocca Technical School in Pesquería launched this program for students between the ages of 12 and 15. This project seeks to generate a learning network and promote interest in technical careers.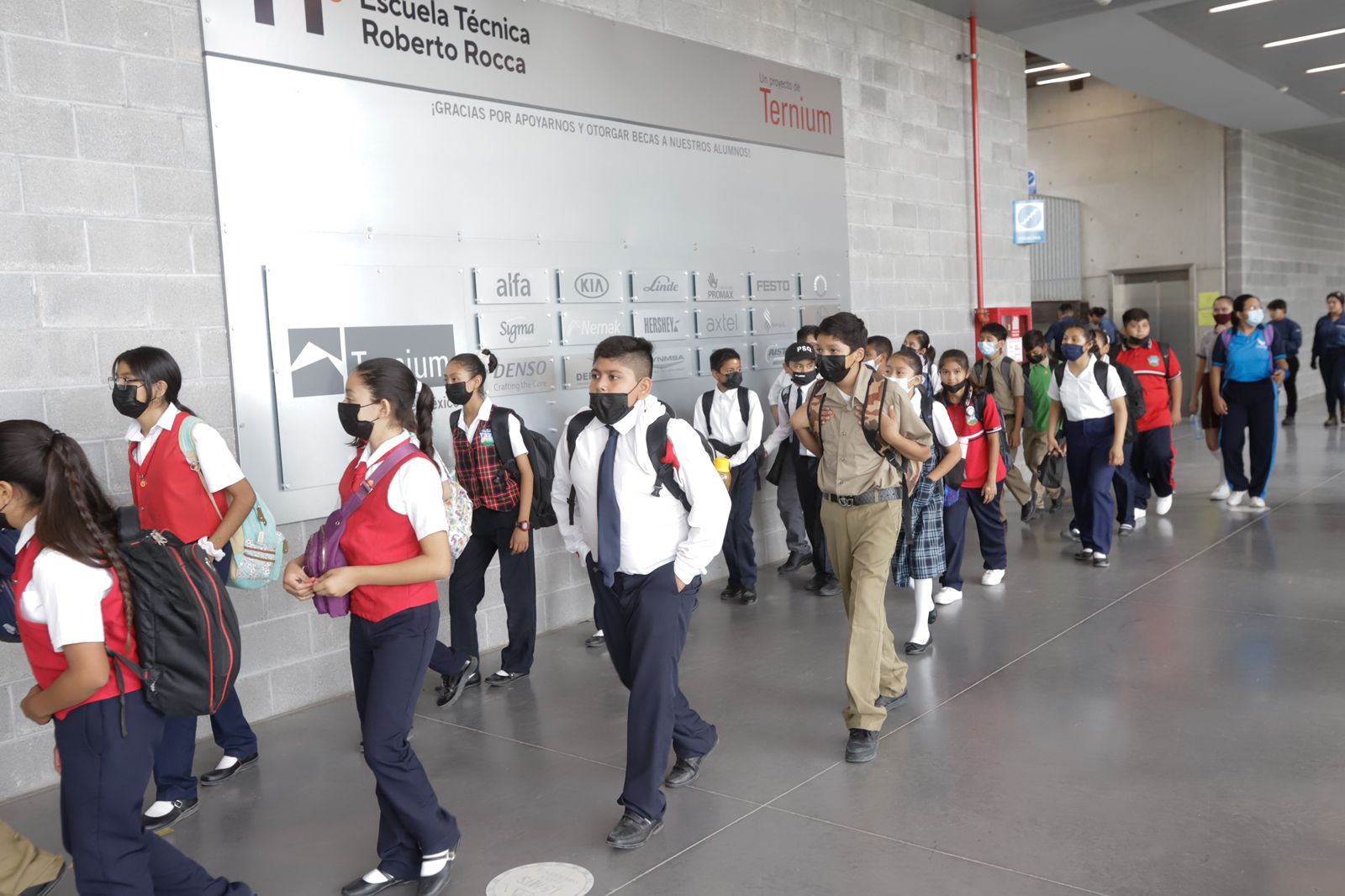 In October 2022, the first edition of the Roberto Rocca After School Program of the Techint Group for secondary schools began at the facilities of the Roberto Rocca Technical School (ETRR) in Pesquería, in coordination with the Ternium Mexico Community Relations area.
Ternium is thus the first company of the Techint Group, with the ETRR as the first headquarters, to run the Roberto Rocca After School program for secondary schools, in which 438 students from the three academic degrees of six schools in the municipality of Pesquería will take three and a half hours of classes per afternoon, two days a week, for nine months, until the end of the school year by the end of June 2023. 
In addition to working in the areas of Science, Technology, Engineering, and Mathematics (STEM), the program addresses aspects of Language, Arts, Health, and movement, with the aim of working on the comprehensive growth of children as well as on the development of their socio-emotional skills.
Thus, the program seeks to contribute to the comprehensive preparation of secondary school students, between 12 and 15 years of age, who wish to pursue a technical education and aspire to enter the Roberto Rocca Technical School or other high schools.
For three years, young students will be able to participate in a technological bootcamp, where they will work intensively on technical-oriented activities, including the use of robots and other technologies, which will allow them to have a first approach to a technological education. They will also participate in a life and career bootcamp aimed at promoting self-knowledge, building positive and safe relationships, and even helping them make their study or career decision.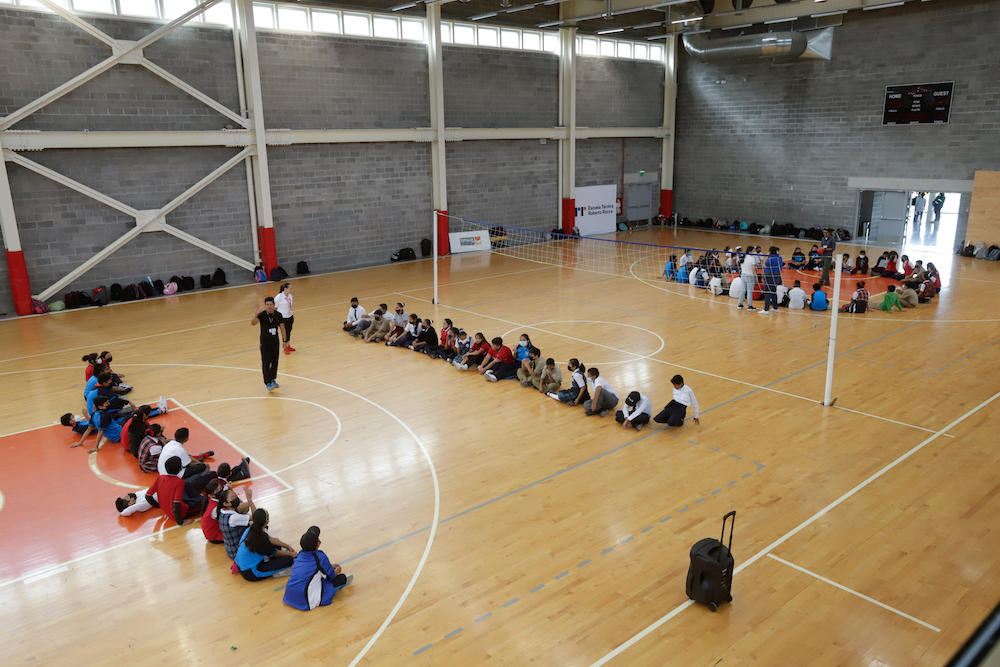 The Roberto Rocca After School program for primary students (called Extra Clase Roberto Rocca in the rest of the Spanish-speaking countries) currently runs in Argentina, Brazil, Colombia, Mexico, the United States and Uruguay.
The program has been implemented at the primary level for almost 10 years. On average, between 2018 and 2019, participating children achieved a 65% improvement when comparing PREST[1] math tests taken at the beginning and end of the school year. "These results encouraged us to extend the program to secondary schools -initially in Mexico-, with the same basic subjects, but with a more technical focus. And we are doing so in the Pesquería ETRR itself so that girls and boys can experience day-to-day life at the technical school, awaking their interest to continue studying here", says Bruna Bellis, coordinator of the Roberto Rocca After School program at the Techint Group.
In addition, this program is part of a more powerful project: to generate a network to improve learning, ensuring that primary school children continue in secondary schools in Pesquería and then in the ETRR or in another high school that enables them to work in an industry or to continue a university career.
Currently, the schools Prof. Antonio D. Coello, General Félix U. Gómez, Eugenio del Hoyo, Prof. José Peón y Contreras, Professor Rolando Guzmán Flores and Prof. and Mr. José Mario Elizondo Montalvo are participating in the Roberto Rocca After School program.
Focus on Pesquería
Thinking of a long-term project, in September 2022 Ternium decided to start the Roberto Rocca After School program for primary schools in the city of Pesquería, at the Julio Elizondo Montalvo school, which has 221 students from 1st to 6th grade. These are boys and girls from very vulnerable contexts, whose only meal in the day is the lunch provided to them within the framework of the program.
Through the activities offered by the Roberto Rocca After School program for primary students, children will be able to improve their literacy, STEM and socio-emotional skills. Then, by participating in the high school program, they will be able to continue on that path of development in a technical environment that inspires them, and some of them will decide to study at the ETRR. As Erika Bienek, Techint Group Director of Community Relations explains, "throughout those 12 years, in addition to the visible educational leap, these young people will probably experience a socioeconomic leap with respect to their parents, either because they get to work in an industry or continue a university career that will open up new opportunities for them".
The program was very well received among the students, as can be noticed from the words of Alicia Guadalupe Rocha Cantón, a 2nd grade student at Rolando Guzmán Flores Secondary School No. 127.
I think that the course is something very necessary, that will help us later on entering pre-university courses. I would like more students from more schools to come, to be encouraged, because this is an excellent study opportunity."
[1]Pole Régional Pour L'Enseignement de la Science et de la Technologie is a Canadian-based organization that aims to promote improvements in science and technology learning.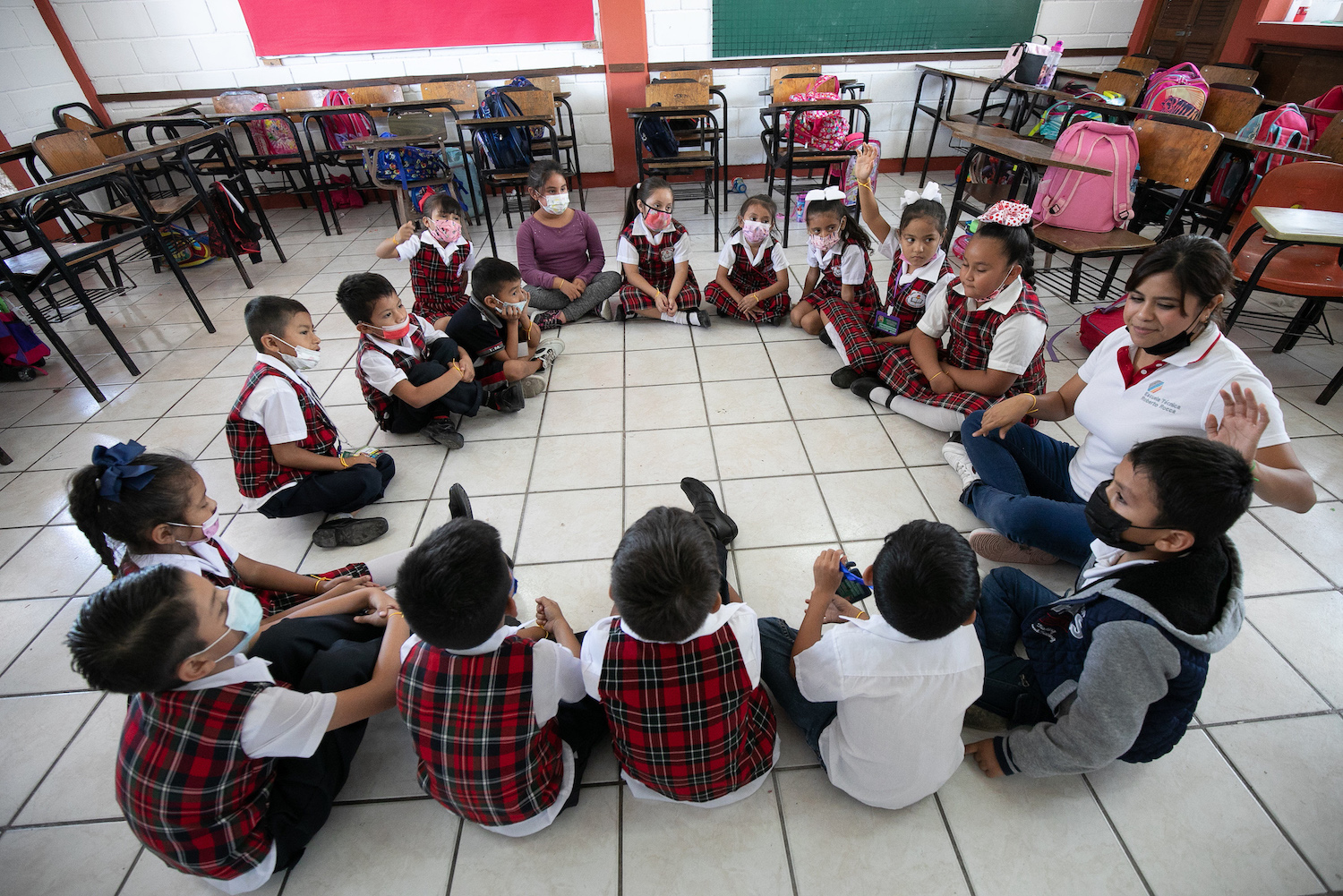 Primary After School at the Julio Elizondo Montalvo school, Pesquería.