Strengthening technical education in Cartagena
Within the framework of the Roberto Rocca Technical Gene program, the technical careers and workshops of the Bertha Suttner School were strengthened in coordination with SENA. This consolidation work will allow students to better prepare for their future.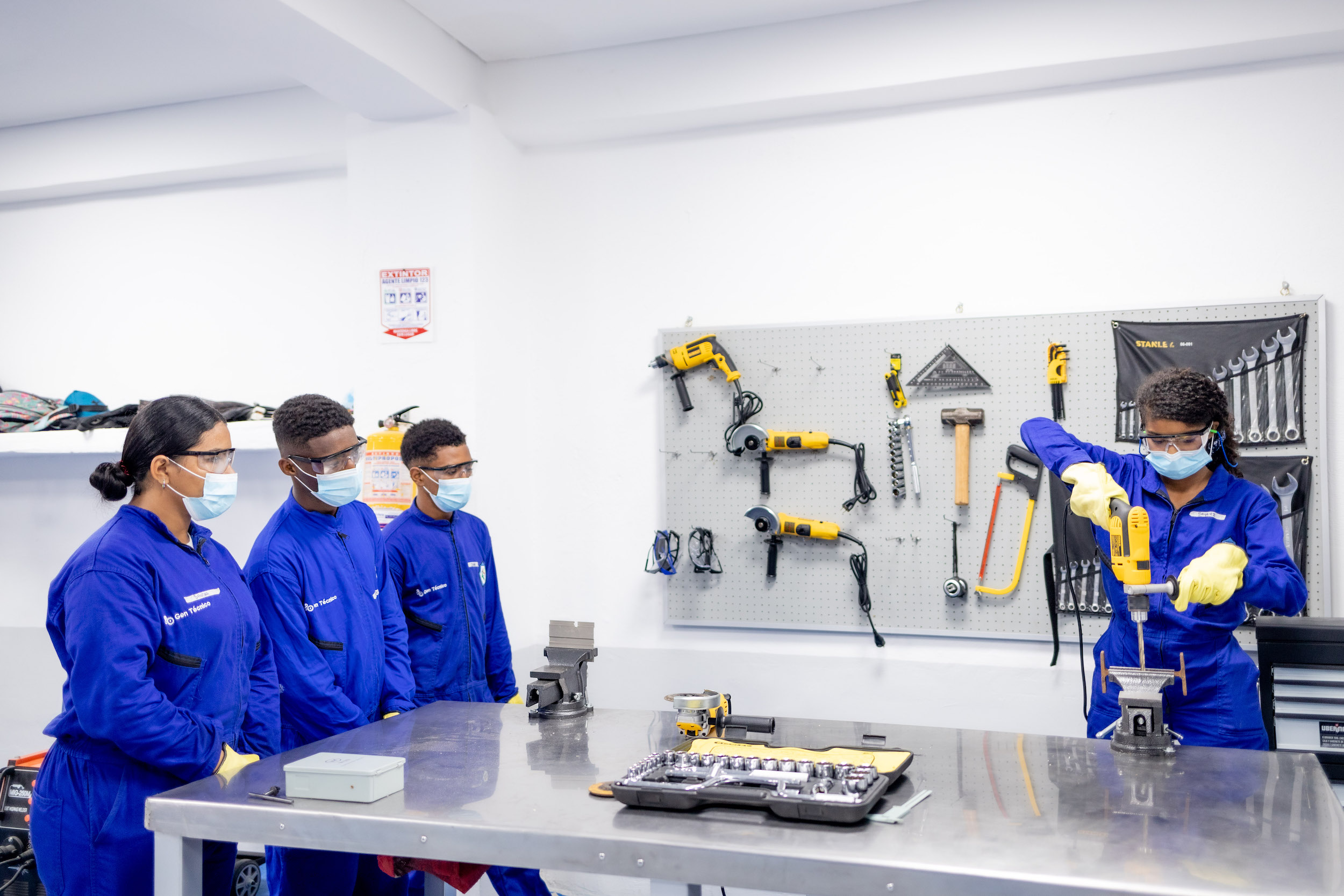 The TenarisTuboCaribe Foundation, in alliance with the National Learning Service (SENA)[1] and the Bertha Suttner School, worked on the analysis and updating of the school's curricular offerings for 10th and 11th grade students, to make it more suitable to help students access more and better job opportunities. Additionally, they will be able to attend three certifiable complementary courses, which will help them strengthen their knowledge and their future professional profile.
Through the Roberto Rocca Technical Gene program, it was decided to add the certification in Industrial Mechanics and strengthen two other orientations that the institution already offered: Electrical Installations and Environmental Monitoring.
For this, teachers were hired and trained, and workshops were designed with the necessary tools to carry out the practical work. The TenarisTuboCaribe Foundation made a contribution of US$172,000 for the reconditioning of three rooms, the installation of 26 laptops in the computing room, and two workbenches: one focused on specialized work with pneumatic, electro-pneumatic and hydraulic machinery and the other on a training system in electromechanics.
In addition, the project contemplates strengthening the curriculum with training in socio-emotional, cognitive and reading comprehension skills, and new theoretical and practical courses to reinforce the knowledge of the students through practices with specialized industrial machinery. The idea is to help them gain experience in the use of industrial equipment and workbenches to be able to work on this type of tasks in the future.
When I used the new machinery for the first time, I knew immediately that this was what I wanted to do! Our training is now much more complete, since we can put what we learn into practice." José Ángel Villa, 11th grade student in Industrial Mechanics at the Bertha Suttner Technical High School."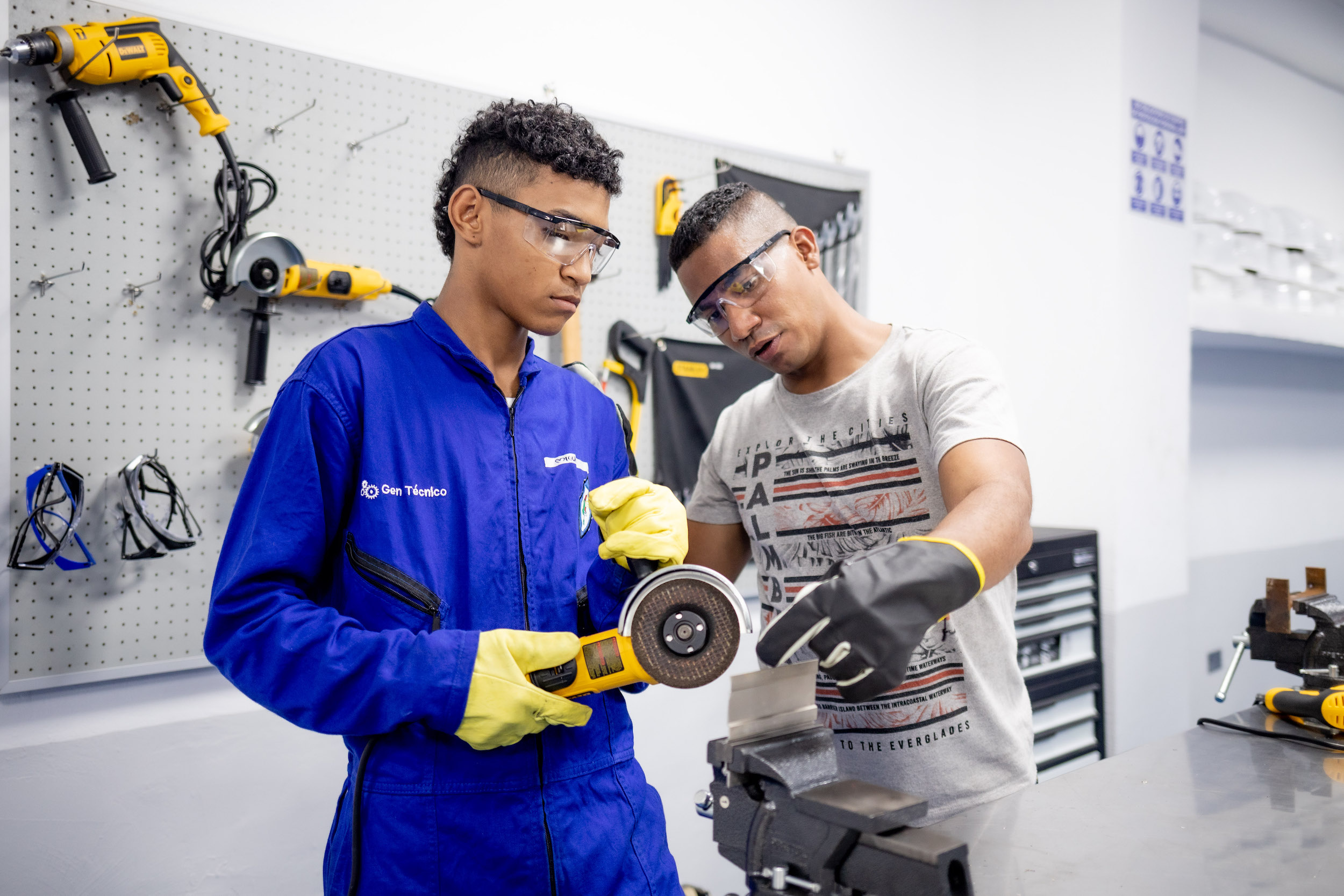 "This training will help them become the best candidates to be employed by industrial companies," said Roberto Varela, Executive Director of the TenarisTuboCaribe Foundation. "It is a comprehensive training for them to put into practice what they have learned in an environment similar to that of our production plants."
It should be remembered that the Roberto Rocca Technical Gene program offers high school students from local communities around the world specialized training in Industry 4.0 skills, complemented by the opportunity to participate in industrial internships and/or technological projects to transform their community or industry.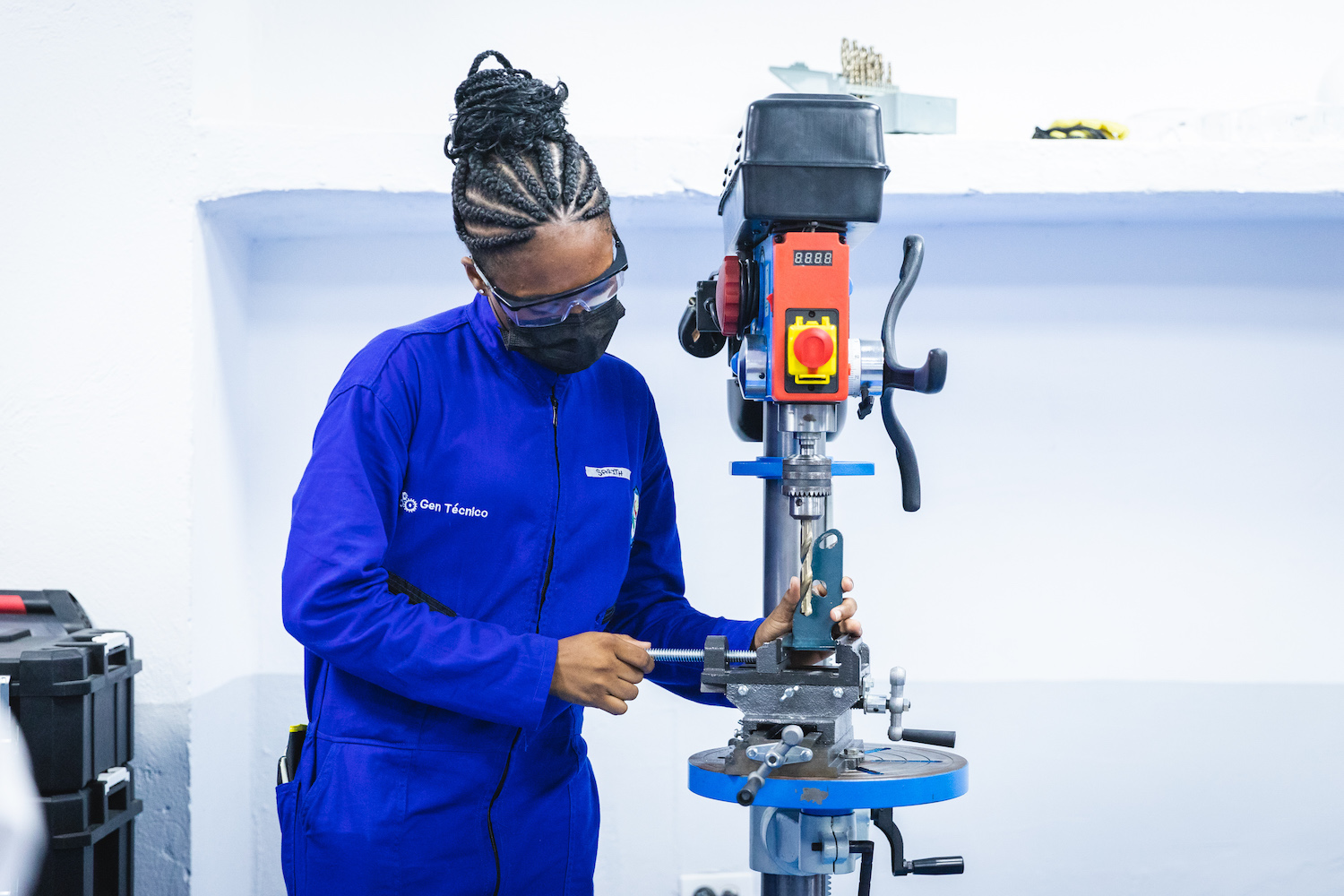 [1]SENA: Institution that works on intervening in the social and technical development of Colombian workers, offering free comprehensive training for the incorporation of people in productive activities that contribute to the development of the country.