Culture and inclusion programs
Cultural dissemination is one of our priorities. We seek to collaborate with the development of local identities, the promotion of diversity and respect for all cultures.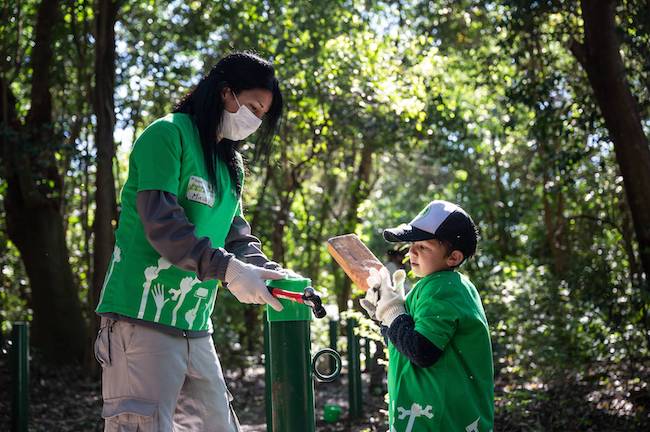 Fundación PROA
It is a space that promotes contemporary art and culture and has the permanent support of the companies of the Techint Group. It opened its doors in 1996 in Argentina and, since then, some of the leading artists and innovative movements of the twentieth and twenty-first centuries have exhibited works in its halls, inspiring critical and creative thinking.
Fundación PROA also supports the design and implementation of our Film Festivals and Photo Libraries, which take place globally.
102,200 visitors and participants in virtual cycles in 2022
9 international exhibitions
Learn more about Fundación PROA
Fondazione Dalmine
Fondazione Dalmine was founded in 1999 in Italy, on the initiative of TenarisDalmine, with the aim of promoting industrial culture and preserving the history of this steel company rooted in the area for more than a century and which today is part of a global company, Tenaris.
Currently, it preserves the historical archives of our companies, conducts studies and research on industrial history, disseminates the results through exhibitions and events, and organizes seminars for students, researchers, schools, as well as for a wider audience.
3,014 visitors in 2022
14,043 students and teachers participated in educational programs
Learn more about Fondazione Dalmine
Volunteers in Action
Through the Volunteers in Action program, we encourage our employees and their families to contribute and strengthen ties with communities, remodeling schools, improving their infrastructure and furniture, so that students have better learning spaces.
2,172 volunteers in 2022
38 beneficiary schools
Bridges of Toni "the Swiss" Rüttimann
Toni Rüttiman works to unite communities through the construction of suspension bridges. Since 2001, he has built 835 bridges linking more than 2 million people in countries such as Ecuador, Indonesia, Myanmar and Thailand. We support this project with the provision of materials. 
887 bridges built
+2M of connected people