The public transportation system of the cities of Campana and Zárate took a leap into the future with the installation of the eight Smart Stops that technical high school students developed through the GEN Técnico program. The technological and sustainable shelters were installed at strategic points of the route of collectives of both cities.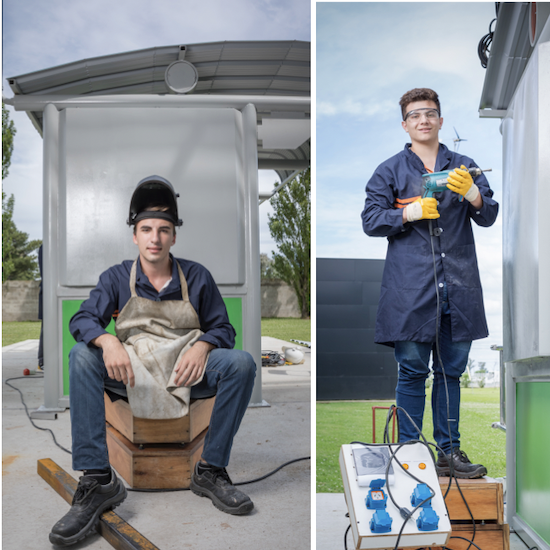 Smart Stops were the technological project of the 2019 edition of the Technical Gene program but, before they could be installed, the coronavirus pandemic landed to delay the plans. That is why in Campana the first two were installed in August and September 2020, while in December 2020 and January 2021 it was Zárate's turn.
Smart Stops were designed to provide not only protection but also real-time information to passengers. They allow to have WIFI connection, USB chargers and anti-panic button and have anti-vandalism glass.
In addition, they include LCD screens where data of relevance to passengers can be shared. These features are powered entirely by solar energy through the panels placed on the roof, giving the stops a sustainable imprint.
The project allowed students to put into practice the contents seen in subjects such as Technological Drawing, Design and Machining, Assembly and Energy Supply, Electronic Communications, Alternative Energies, Electrical Maintenance, Integrative Project and Safety, Hygiene and Environmental Protection.
"It was a great experience that allowed us to learn new knowledge: I, for example, did not know how to weld. In addition, it integrated us with children from other courses and allowed us to work as a team," said Sofía Chahud, from EST No. 1 in Campana. For Martiniano Bianchi, from the ETRR, the biggest technical challenge of the project was "to align the structure and make the fishmouths so that the bases are even, a task that required being neat and precise." And he valued "that Technical Gene allows students to contribute to their community."
"From now on, when we pass and see the stop made by the students, we will know that it is possible to make contributions from the school together with companies committed to the learning and industrial training of students," said Mario Pérez, director of EEST No. 4 of Zárate."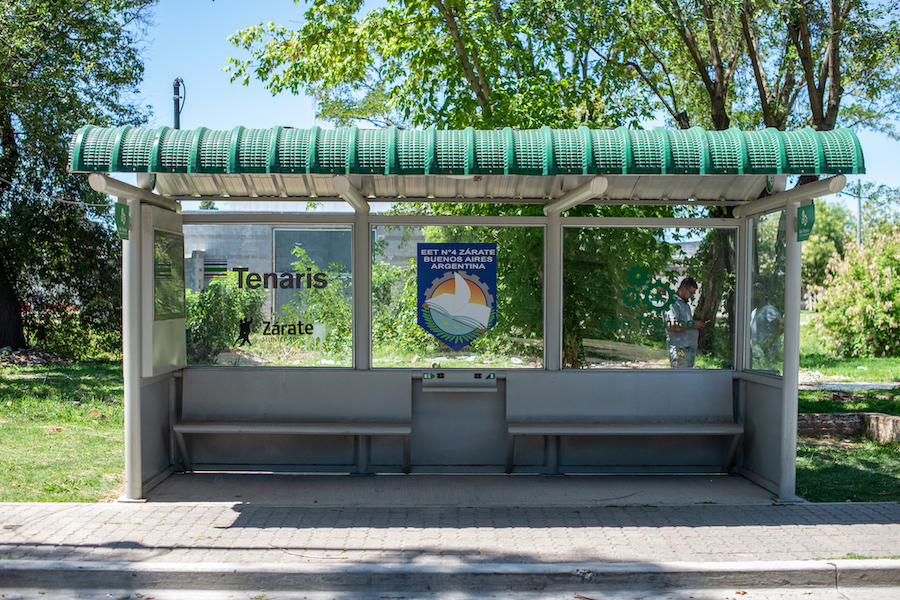 "After having to wait so long, it is a great satisfaction to see it up and running," said Carlos García, director of EEST No. 2. "
Smart stops in Campana
Corner of Sarmiento boulevard and Bertolini street
Varela Avenue and Sívori
Jacob and Matheu, in front of the Guard of the San José Municipal Hospital
Plaza de las Carretas
Smart stops in Zárate
Mitre at 1050
Galessio and Belgrano