The Techint Group awards 1,293 scholarships to outstanding students from secondary schools and universities in Argentina
These are 1,080 secondary school students and 213 university students of engineering and applied sciences, who stand out for their effort and academic excellence in eight provinces of the country. The first scholarship award ceremony took place at the Roberto Rocca Technical School in Campana, with the presence of Paolo Rocca, president of the Techint Group.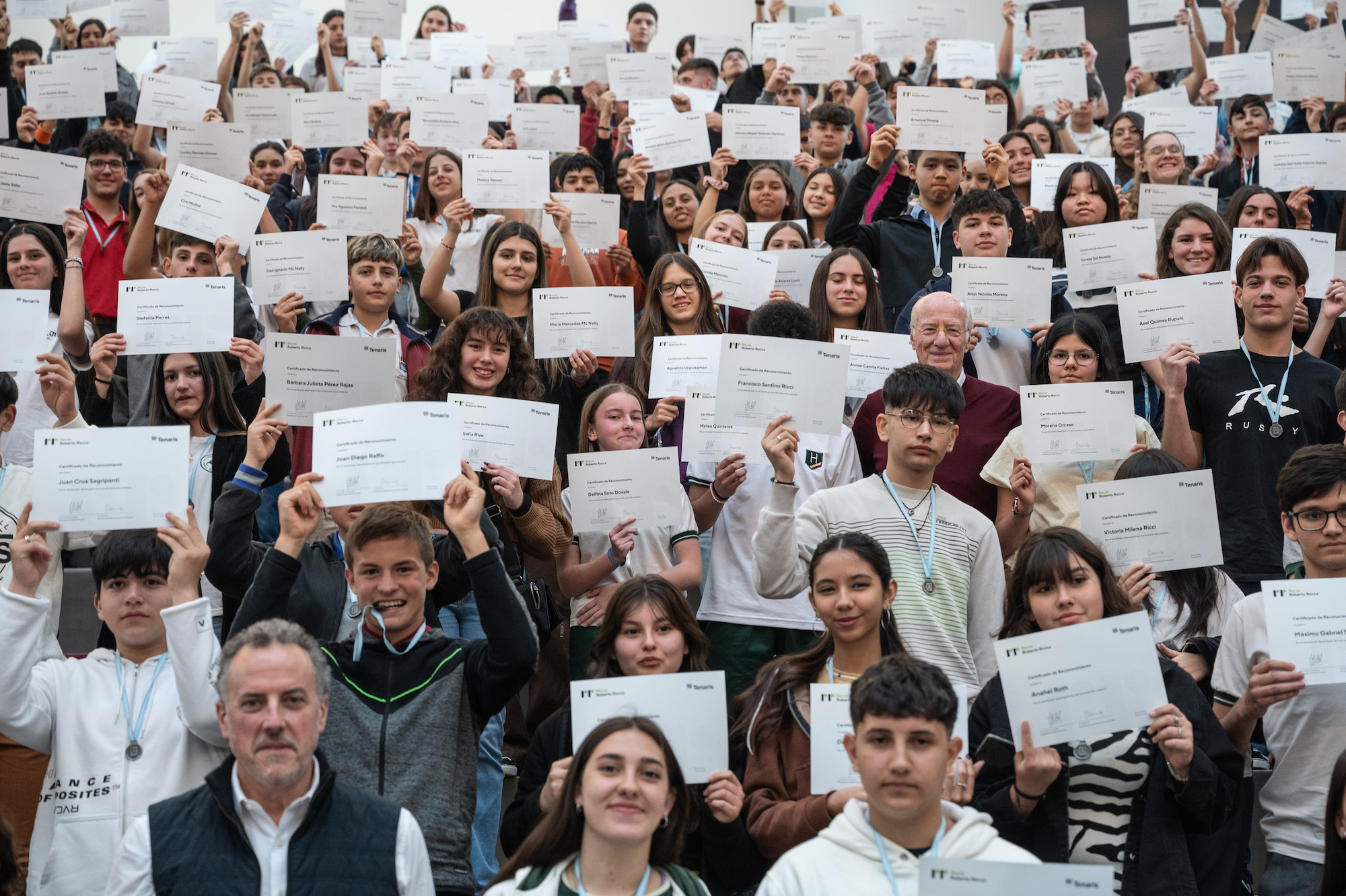 The Techint Group awarded 1,293 Roberto Rocca Scholarships to students who stand out for their academic performance from 155 high schools and 19 universities. This contribution, which the Group's companies have made in their communities of influence for 47 years, involved an investment of more than $327 million in 2023, and aims to accompany young people at the secondary and university level who stand out for their excellence and academic commitment, and who require financial support to be able to continue their studies.
The central ceremony for the delivery of Campana secondary scholarships took place at the Roberto Rocca Technical School in Campana and was led by the president of the Techint Group, Paolo Rocca. It also had the participation of Guillermo Hang, Vice President of the Hermanos Agustín y Enrique Rocca Foundation, Javier Martínez Álvarez, President of Tenaris Cono Sur, and Erika Bienek, Global Director of Community Relations.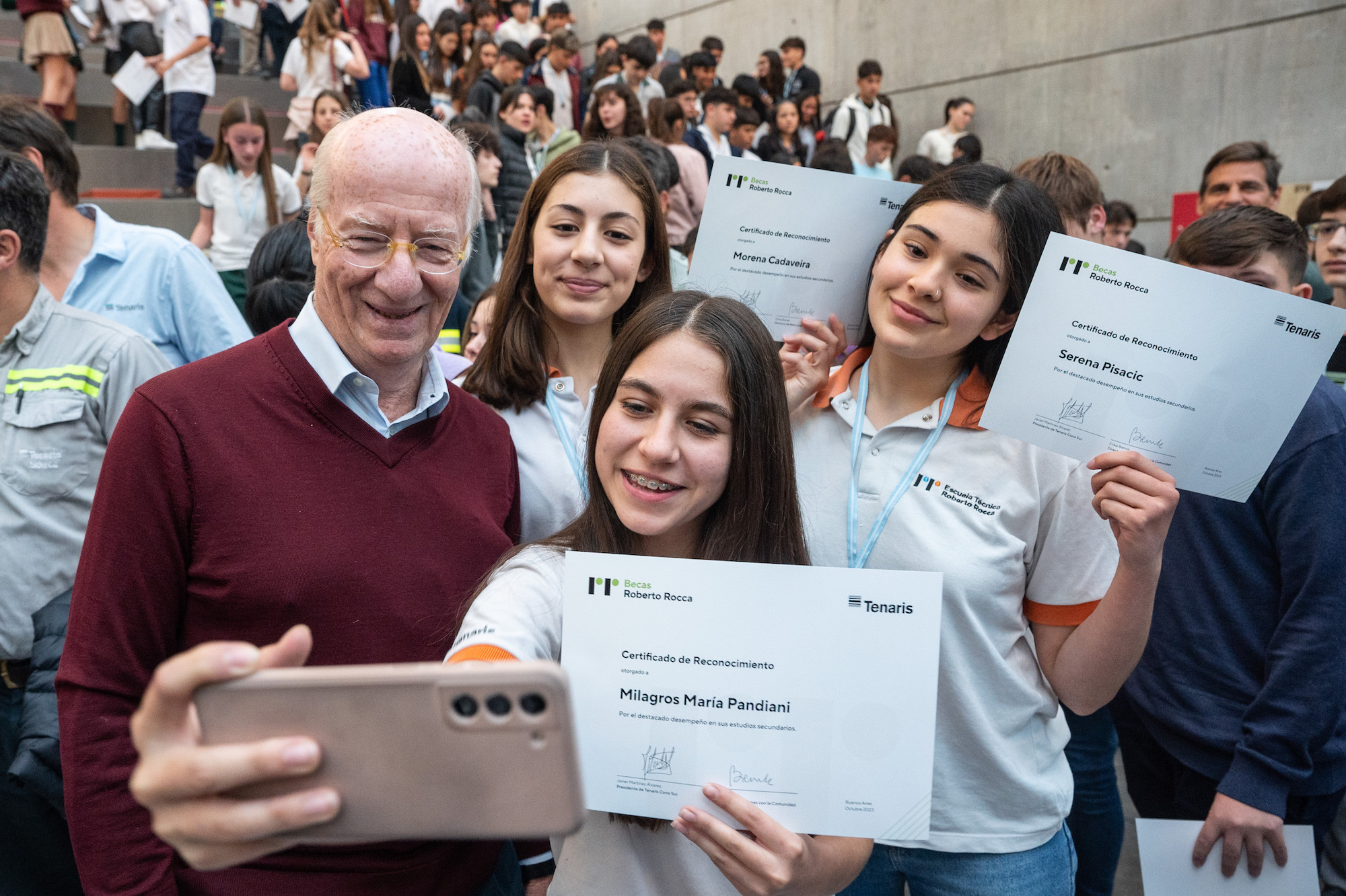 Paolo Rocca with scholarship recipients from ETRR Campana.
"There is no industrial company capable of growing over time and introducing innovation that does not have solid support from its community. To build this relationship we think that merit and commitment to education are the essential component. We believe in a society where opportunities are open to everyone and where effort is recognized," said Paolo Rocca.
Then he said to the students:
In each of you there is a heritage, an extraordinary wealth that must be helped to develop and talent to be realized. This is the task of a company, a community and a country. And we all have to achieve this together."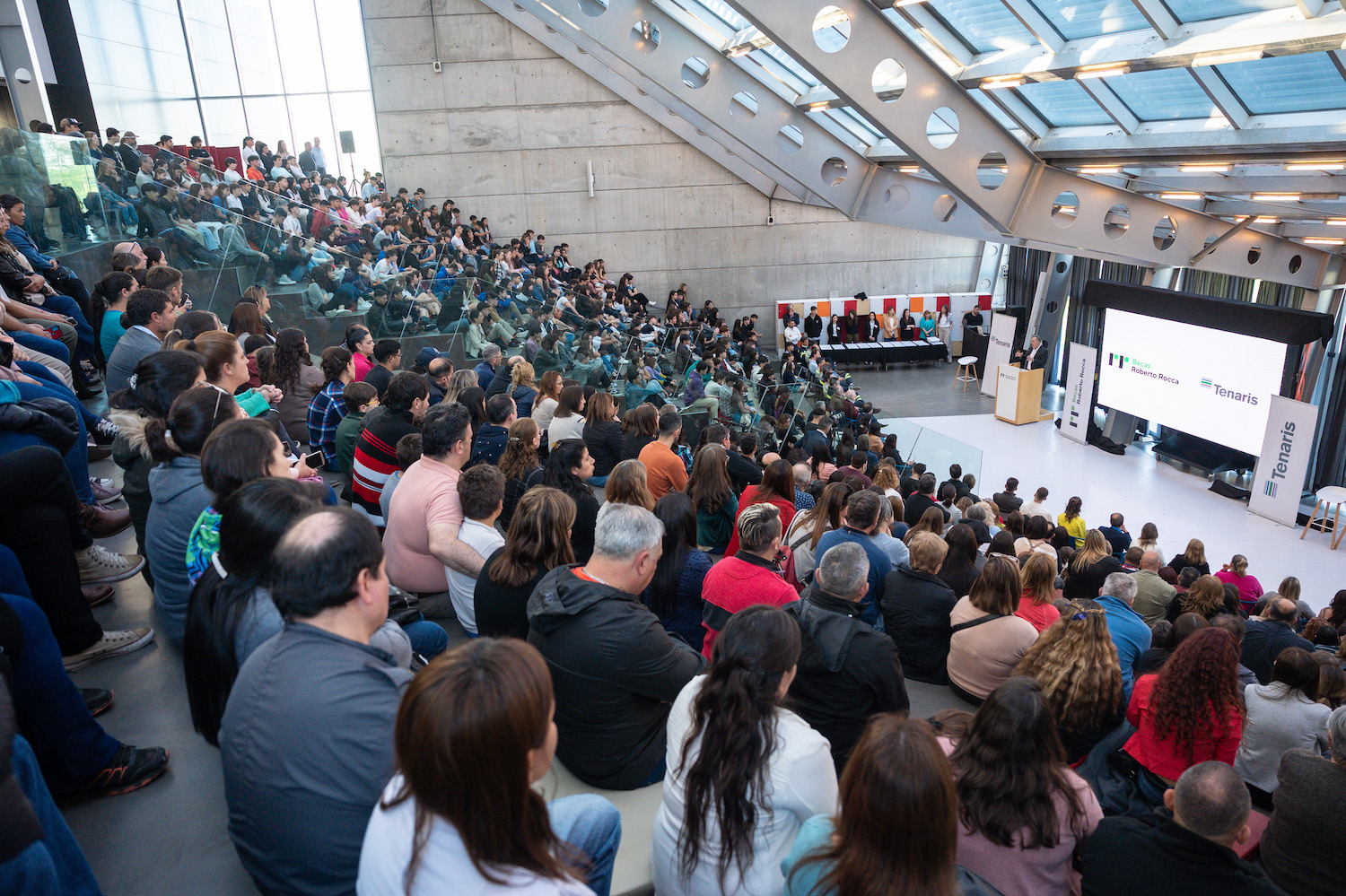 Scholarship recipients and families filled the ETRR.
On his part, Martínez Álvarez expressed: "I want to congratulate all the students who received the Roberto Rocca Scholarship for academic excellence. "You are the example of the Argentina we want, a country that promotes development and opportunities, rewarding effort."
The scholarship program for secondary students is one of the oldest initiatives of the Techint Group and with the greatest presence worldwide. It began to be implemented in 1976 in Argentina, initially being awarded to employees' children. In 2006, it was opened to all students from the communities in which the Group's companies are present.
Secondary scholarships weigh the socioeconomic situation of the family and academic excellence as criteria for the allocation of the scholarship, promoting equal opportunities and social mobility. 63% of secondary scholarship recipients belong to technical schools, and women represent 53% of that total. They are granted in 13 communities where the companies Tenaris, Ternium, Tecpetrol, Techint Engineering & Construction have industrial operations, fields or infrastructure projects (Aguaragüe, Añelo, Campana, Catriel, Comodoro Rivadavia, Ensenada, Gral. Pacheco, Rada Tilly, Ramallo, San Nicolás, Senillosa, Villa Constitución and Zárate). Over 14,000 scholarships have been awarded since the beginning of the program.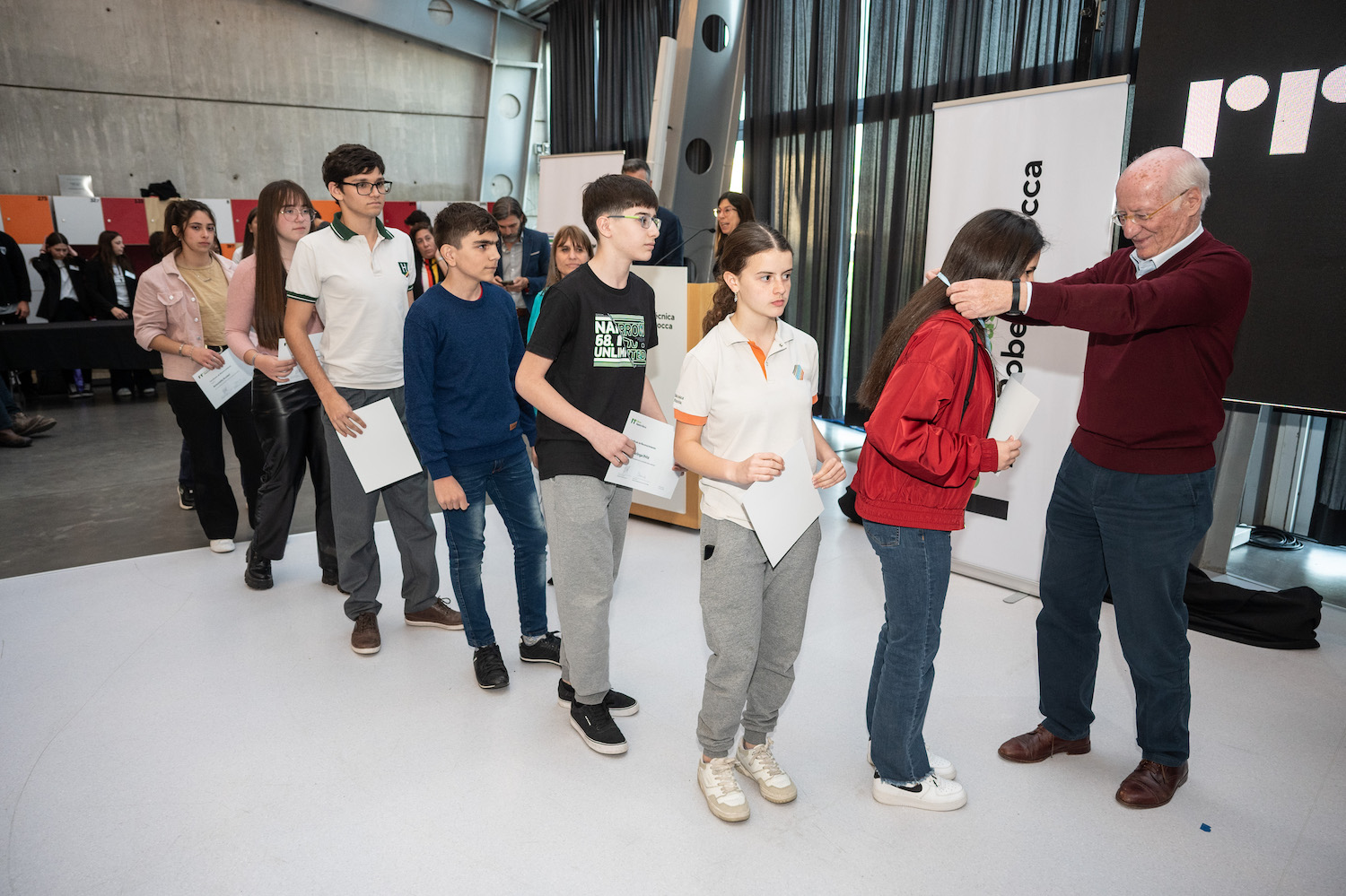 63% of secondary scholarship recipients belong to technical schools.